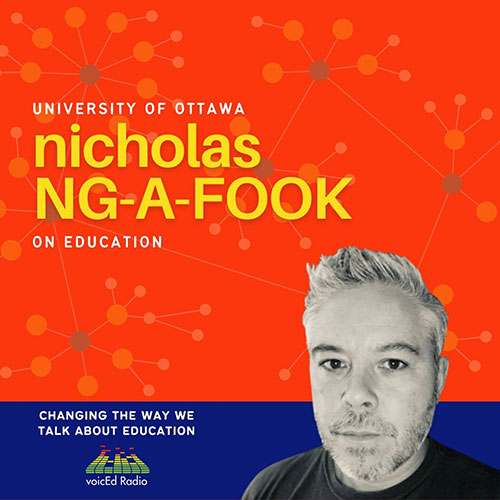 How Teachers Remember Their Own Childhoods
In this episode, Nicholas Ng-A-Fook and Stephen Hurley are joined by Drs. Lisa Farley, Julie Garlen and Sandra Chang-Kredl who, along with Dr. Debbie Sonu have co-authored an article in The Conversation (Canada) that looks at the childhood memories of schools and teachers held by teacher candidates as they prepare to enter the profession.
How might interrogating these these memories help us begin different conversations about equity and justice work in our schools.
Today's guests:
Lisa Farley, Associate Professor, Education, York University, Canada
Julie C. Garlen, Associate Professor, Childhood and Youth Studies, Carleton University
Sandra Chang-Kredl Associate Professor in Education, Concordia University
Read the article, "How teachers remember their own childhoods affects how they challenge school inequities" in The Conversation.